The last two years have seen the employment landscape change, and the shift has been bigger than anything else in recent memory. Lockdown orders, social distancing and the rise of remote working are the least of what Australians faced down throughout 2020 and 2021, and more could still be coming.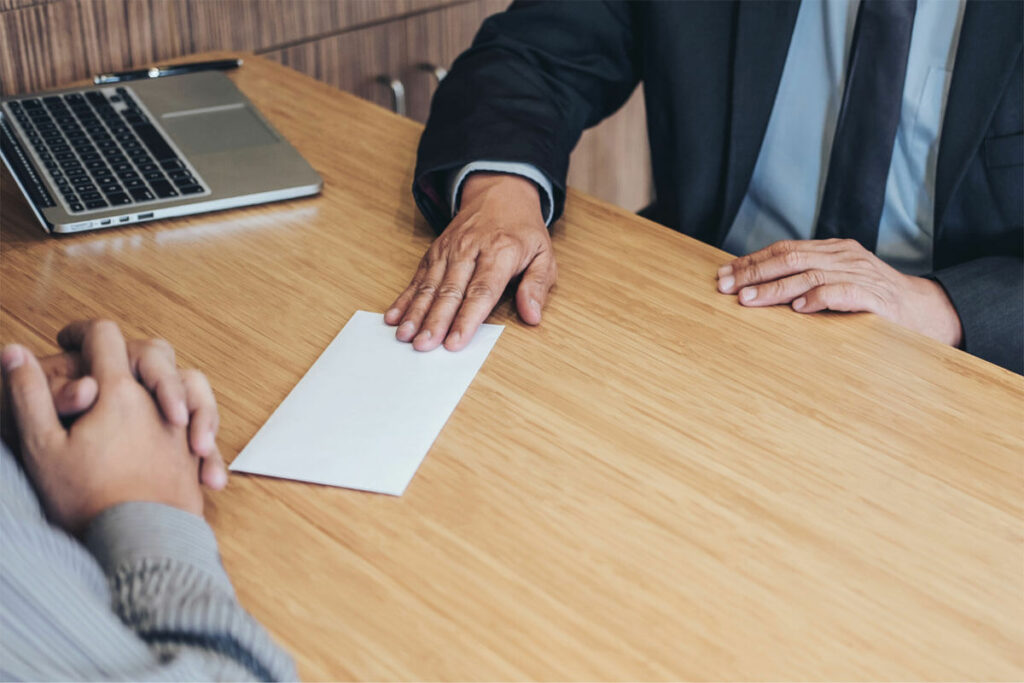 The Great Resignation is underway right across the world, with millions of people quitting their jobs in search of greener pastures. Built-up stress, the uncertainty of COVID-19 and its economic effects, and the increased workloads due to downsized teams are all playing a role in the trend. As the world recovers and business returns to normal, a wave of resignations could deal a major blow to your organisation right when it needs to be functioning at full speed.
To help you keep an eye on the trend and retain the people who make your business successful, we're sharing our top ideas for what you can do to prepare and make it safely through The Great Resignation.
Get in front of the issue
Most companies already check in with their employees a few times a year, to set goals and to see how they're faring, but The Great Resignation warrants a more proactive approach.
It's time for managers and HR teams to sit down with employees and see how they have been holding up and whether there is anything the company can do to make their lives easier. Giving your staff the space to offer suggestions and be heard is the best first step you can take to keeping them around when you need their help most.
For large organisations that struggle to dedicate one-on-one time, you could instead open new company initiatives that encourage employees to bring their ideas to management. Offering a platform to suggest improvements means your employees have options to explore before they fall back on resigning, and it can help you get a handle on what you're doing right and what you're doing wrong.
Identify the cause
Face time with HR and new company initiatives aren't just a good way of finding out where your employees' heads are at, they'll also help you identify the root causes of any restlessness. Based on what your employees are saying, you should be able to identify whether they're unhappy with the work, or the company, or if they're simply burned out after the rollercoaster few years we've had.
Knowing where their uncertainties and complaints are coming from is going to help you design a solution that keeps employees happy.
Design your retention plan
You know the cause and you know where your employees see room for improvement, so now it's time to plan for the future. While making changes to your business can seem like an expensive exercise, the cost of losing employees could be even higher. Here are a few things your business could look into as part of your retention plan:
Revisit employee benefit schemes. Compare your benefits to the ones being offered by similar companies to see how you're faring against the competition. Make sure you're offering enough annual leave, education opportunities, superannuation or fringe benefits to keep employees invested in your business.
Look into flexible working arrangements. In 2020 many people were given a taste of working from home, and most liked the freedom. Companies all over the world are investing in expanded flexible and remote working infrastructure, and it's a good time for your business to do the same. If you can't run remotely, investigate other working arrangements, such as flexible hours, hybrid work and condensed work weeks. Ask your employees for input and find out which options are most appealing to them.
Recognise hard work. You already have schemes that reward good work. But with staff cutbacks and the additional stress of the last few years, many of us have been working harder, or for longer hours, and that effort should be recognised and rewarded. Be sure that your teams know they're appreciated and take additional steps to reward them for sticking around.
Encourage professional development. The people who make your organisation great are also the people who will get the most benefit from professional development. Whether that means educational courses, promotions or mentorship programs, encouraging your people to further their skills will help retain them while improving overall business performance.
Face The Great Resignation with Joii
With resignations reaching their peak back in mid-2021, many Australian businesses are already feeling the loss of valuable team members. If the work is piling up but you're struggling to find the people you need, Joii is here to help. We're a not-for-profit organisation that offers a range of labour hire services, and we can help place the people you need to get back to business as usual. Feel free to get in touch with our team if you'd like more information on our services and to find out about the people we work with.